Burrata + Mozzarella di bufala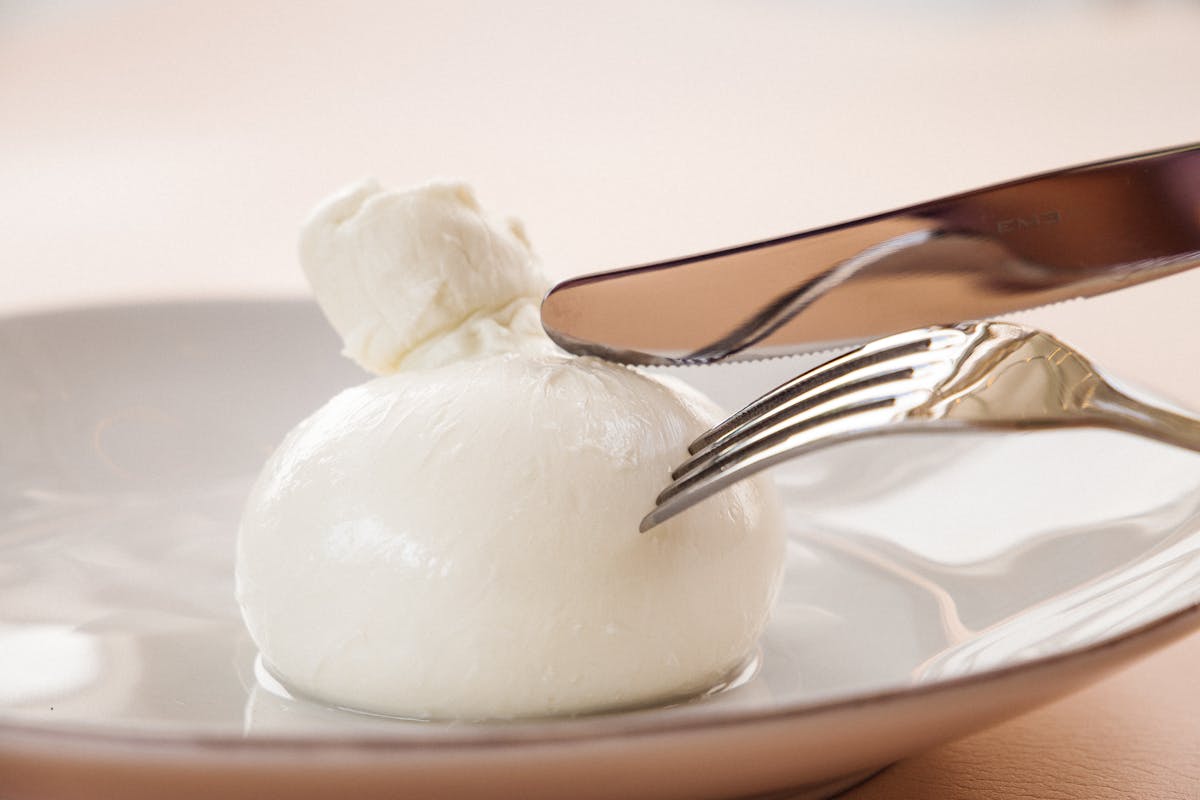 Produced by two small artisan farmers that grow, feed and pasture their own buffalo cows exclusively on their land. They use their own buffalo milk produced only by their own animals, antibiotic and hormone free and grass fed.
Burrata-
By Mr. Mario Crudo
Produced in Bari Italy in a small city called Alberobello, famous for their characteristic conical buildings structures, The Trulli. Giuseppe and his family have owned the farm for generations. This caseificio sit on a large farm, run proudly in the most natural and organic way in this pristine environment. Giuseppe after studying in University added a unique technological innovation to the burrata production which creates a perfectly round edible burrata ball.
Mozzarella Di Bufala Campania
By Rocco Scaramuzzo + Siamo Casearia
Produced for over 2000 years in the ancient Roman city South of Pestum. It is a family-owned farm for over 100 years with 3,000 buffalo cows, making our caseificio one of the best in the world. The cows are raised in a naturally preserved environment, Parco Nazionale del Salento, 150Km below Napoli.
Benefits:
1. Impressively rich in protein content, calcium, a large amount of iron, Vitamin A and C.
2. Buffalo milk has a much lower cholesterol contents that regular milk and boosts your body's natural immune system.
3. Improves circulation, bone strength and regulates blood pressure.