Tartufo Bianco "White Truffle"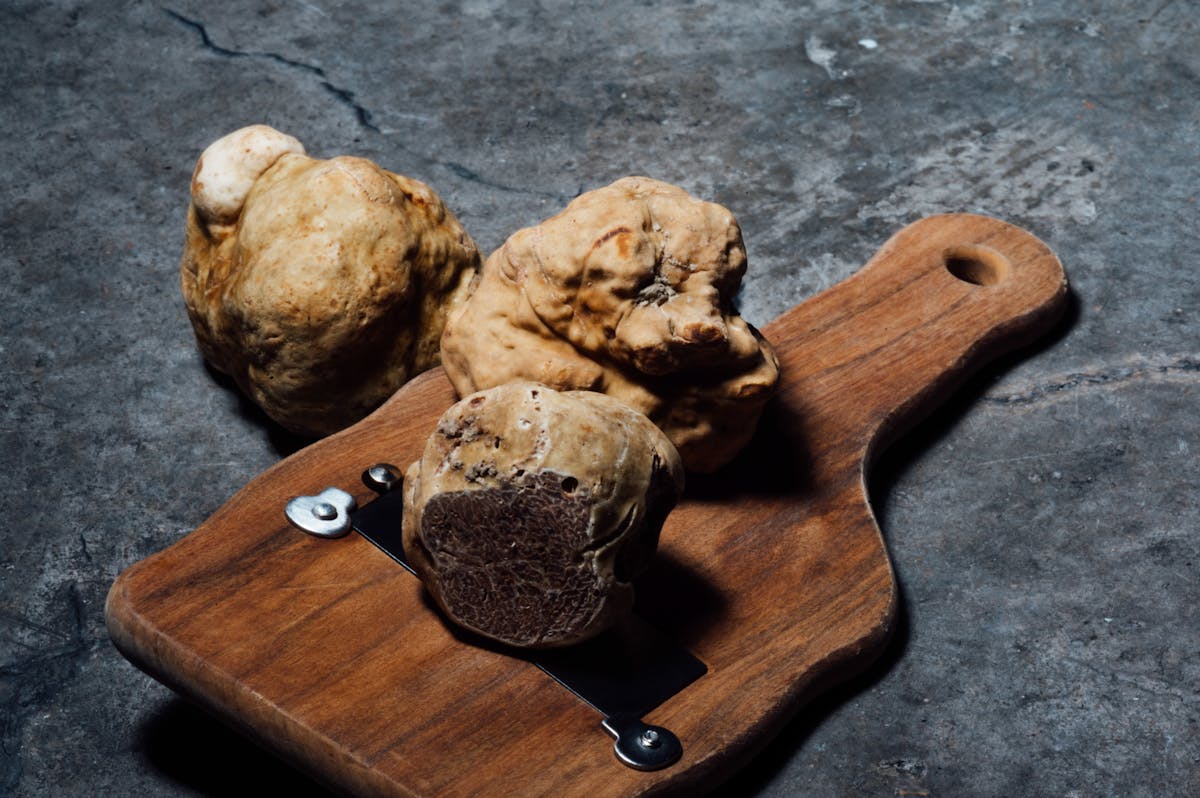 By Nunzia Di Nardo
Nestled in the hillside around Alba, Italy. White Truffles grow hidden under trees and forest vegetation, just about few inches under the surface, and mostly grow attached to the root of trees, where they are protected while absorbing the nutrients from the same tree.
Only Expert Truffle Hunters can find these delicacies and one of the most precious treasures of Italy: "The White Truffle of Alba".
This truffle cost can be at times as high as 24k Gold. Normally it is hunt by super trained small dogs that capture the aroma and point the truffle hunter to the precise location without breaking the truffle with their paws.
Serafina is proud to introduce every year the Italian truffle season between October to mid- December. Every year Fabio and Vittorio fly to Italy to hand select the white truffles for our guests to enjoy!
Our specialty truffle is offered in dishes like our; Pizza Al Tartufo, Focaccia Di Sofia, Carpaccio Di Filetto Al Tartufo and Tagliolini Al Tartufo.
Benefits:
1. No cholesterol and close to no calories!
2. It is rich in Vitamin D contents and proteins, 25% of its mass is made of proteins (great for vegetarians).
3. Lowers the bad cholesterol